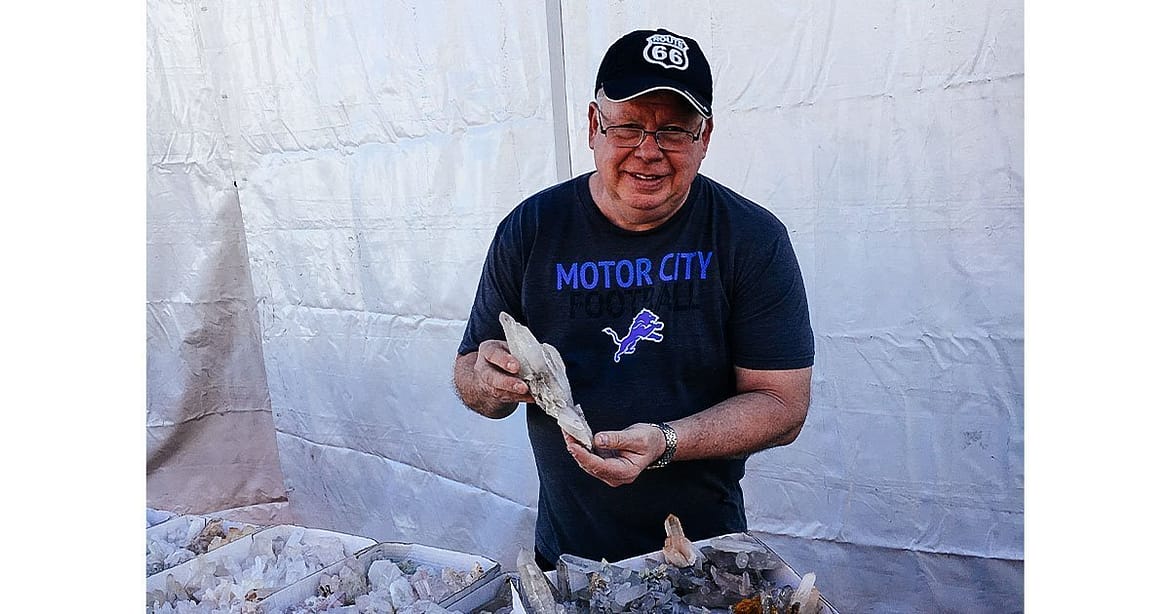 We travel all over the US and Canada attending rock and mineral shows, which you can read more about here. Throughout our travels, we have met some truly exceptional people. We want to make it easy for rock and mineral collectors to find nearby societies, clubs, and events. That's why we created this list of rock and mineral resources. If you want your show or club to be included here, get in contact with us here.
Delaware
The Delaware Mineralogical Society is a non-profit organization dedicated to the promotion and education of mineralogy, paleontology, and the lapidary arts. They have monthly meetings at the Delaware Museum of Natural History, just north of Wilmington, Delaware. They also are proud to announce their affiliation with the American Federation of Mineralogical Societies (AFMS) and the Eastern Federation of Mineralogical and Lapidary Societies (EFMLS). Their mineral show features interesting and educational exhibits of mineral, lapidary, and fossil specimens along with "offering gems, minerals, fossils, jewelry, and more in all price ranges, some material 'fresh from Tucson'."
Michigan
Greater Detroit Gem, Mineral & Fossil Show, sponsored by The Michigan Mineralogical Society, is a great place to find rocks and minerals for sale in Michigan. Organized in March 1935, it is the oldest Society/Club in the Midwest Federation and Mid America. "The Conglomerate" is the official bulletin of Michigan Mineralogical Society, first published in 1940 and is one of the oldest in the United States. The Michigan Mineralogical Society meets on the second Monday of the month, September through May (except October and January) at the prestigious Cranbrook Institute of Science, 39221 N. Woodward Ave. Bloomfield Hills, MI 48303.
The Kalamazoo Geological and Mineral Society (KGMS) is a 501 (c)(3) educational organization whose main purpose is to further interest in gems, minerals, geology, paleontology, and lapidary arts. Their Rock, Gem, Fossil and Mineral show, typically held at the beginning of May, is a wonderful venue to purchase fine rocks and minerals. Furthermore, the KGMS is inclusive and a great way to learn more about a variety of interests. Whatever your geological fascination you will find good company in the Kalamazoo Geological and Mineral Society.
Mississippi
The Mississippi Gem and Mineral Society was established in 1954 with its first show in 1963. It specializes in field trips to both the US and Canada for mineral collecting. It's a family organization and helps at many schools including the Learning Fair in Jackson county every summer. Their annual show is the 3rd full weekend of March every year located at the new Keeley Park (formerly the Jackson county fairgrounds). Their show features many fine rock and mineral specimens for sale.